Many companies who are struggling with implementing key account management in their organizations. Many of these organizations have difficulty understanding what it truly is, why it is as important as any other business strategy that will help them grow their sales and profitability. So we asked Brian Smith to provide a little more in-depth perspective on the topic and he has graciously agreed to write a series of articles for this blog.
Brian has coached large multi-nationals and small clients in growing their businesses through Strategic Account Management, Improving Sales Effectiveness, Strategic Thinking Work-Outs and Ongoing Coaching. Through his extensive career, Brian has also held several Finance and Strategic Management Positions at General Electric and led the turnaround of Exide Electronics as Vice President & General Manager.
The most important success factor in key account management is getting everybody in the organization focused on key account management and making it an effective business strategy. This means broadening relationships with the most important clients, it means broadening the people in your organization who participate in key account management, and most of all, it is imperative that senior management support the strategy. Key account management will not be successful without C-level executives' support.
Building Relationships is the Biggest Benefit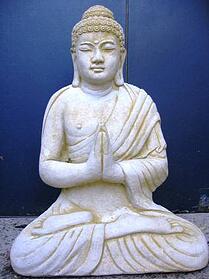 The benefits of broadening relationships in your top accounts is it gives you access to considerable internal intelligence. On top of that, if you've built these broad relationships, it cuts off intelligence for your competitors. And if new opportunities come along, they do not have the necessary intelligence to be successful in tackling these new opportunities.
In key account management the first priority or the first reason for doing it is key account retention. If you want to grow your business significantly in terms of double-digit growth, the first thing you have to do is stop your existing clients from leaving. If you have a good key account management program, they are going to stick with you. A top benefit in key account management in retaining key clients is it provides a basic cash flow to your business. You can count on it every month; it's not like an order here and there. Few suppliers follow the key account management process and its execution. If they do get into it, they don't execute it properly. But if you put together a program and execute it properly, it's a significant differentiator for your organization versus your competitors.
First, You Have to Develop a Plan
So how can you make key account management work in your organization? The first thing you need to do is make a list of people in both organizations that need to know each other and make plans for them to meet. It's important that you look at both organizations and understand the people that need to know each other. Second, you want to schedule a series of visits for your organization and the key account organization so the people that are essential to the relationships get to know each other. Last, as a key account manager, you need to establish the roles of the important client people in terms of sponsors, coaches and anti-sponsors. You need to know how each of the people that you've got on the list functions and sees you as an important supplier.
Stick With Your Plan and Follow Through On It
The most important aspect of key account management is execution of the plan. This is why you have to get the people at all levels and functions onside. One of the key things is to get the people behind you in yours and the client's organization. For example, there was this one customer that wanted to partner up with our organization. That's a good first sign. If a customer comes to you and says "Look, we want to do more work with you, we want to be more in lock step together, working together to achieve our own objectives". When you hear that, you should take it very seriously.
Get People from Both Organizations Talking to Each Other
The easiest way to get people behind you in your organization is to arrange for a casual meeting between the key people in both organizations. For example if your company's executives are attending a trade show and your customer's senior executives will be there also, set up a dinner meeting between your senior level people and theirs. Get them in the same room in an informal environment. I have used this effectively in a number of situations. You're going to find that people will more likely let their hair down and start talking more. Through that dialogue and discussion, you will start to get people more in sync with what you're trying to achieve with that account. Even from your customer's perspective, that is important because their senior level people have to be in tune with your vision and philosophies. If you can get that done, it's very, very important and can be a great way of facilitating the process of building that relationship to become a great success story.
Brian Smith is a seasoned expert on leadership, sales and vendor management and overall in General Management. He leads the Key Account Management and Client Development program at York University's Schulich School of Business in Toronto where he has taught over 5,000 professionals from across North America, Europe and Southeast Asia who have attended his seminars.